No Connection
Customer Symptom: "I can't get online" or "I have no internet"
Troubleshooting Steps:

1. Is the Internet powered on?
It seems obvious, but is often overlooked. The first thing you should do is to make sure the Subscriber Module (SM) is plugged in correctly. The SM is the equipment outside your home and it is powered up from inside your home using a "power injector". The injector consists of a power adaptor (looks similar to a cell phone charger) that when plugged in, should have an LED light up. If there is no light coming on when plugged in, try another outlet. There are cases where the adaptor is functioning but the light doesn't come on. So once you have confirmed that it is plugged into a working power outlet, it's time to move on. If there is no light, technical support needs to be contacted for testing and possible replacement to be sent out to your residence.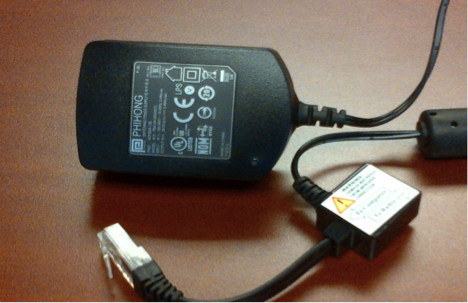 2. Check the cables
The power injector we just plugged in sends power back outside to the Subscriber Module (SM)via an Ethernet cable. This cable is generally a thick, black industrial cable. Make sure that this Ethernet cable that comes in from outside is firmly connected to the injector; listen for the "click".

Types of Power Injectors located at Customer Homes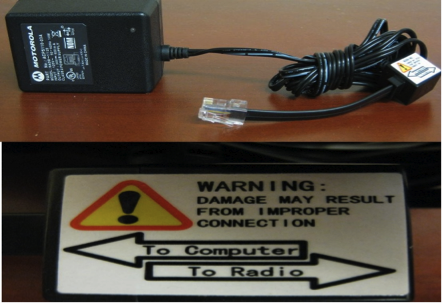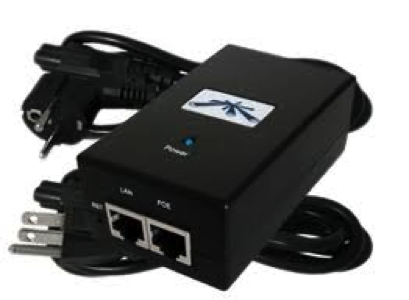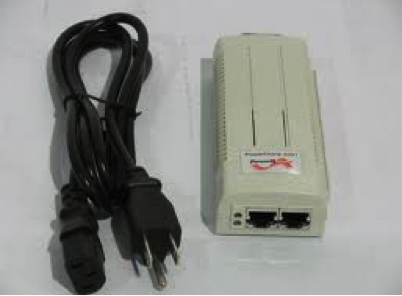 3. Reboot your equipment
Sometimes your computer encounters an error or a program can stop responding. Try restarting your computer and if you also use a router/wireless router you should unplug it for 30 seconds while your computer is restarting. We would ask that you leave the SM plugged in. In the case you have to contact technical support, leaving the SM plugged in will help us diagnose the issue.

4. Connect Direct
If you are using a router/wireless router try powering it down and removing the Ethernet cable coming from the router and connecting it directly to your computer. If you are able to connect to the internet while directly connected the problem you are encountering is mostly likely a misconfigured router or wireless issue between your router and computer. For assistance in troubleshooting router related issues please contact your router manufacturer.

5. Try another device
Not everyone has a second device to try, whether it is another desktop or notebook computer. However, if you do have the ability to try another computer you can try to rule out if the connection issue is computer related or an issue with the internet service.

6. Weather related issues
From time to time, severe weather has the ability to cause your Subscriber Module to lose connection. If you find that you are unable to get online during these periods, we would ask that you wait, and once the weather passes the connection should be re-established. In the case of severe winter weather, it is possible for a layer of snow and/or ice to form on the equipment. This layer may cause prolonged outages. Unless you can safely clear the equipment of debris without risking personal injury or possibly misaligning the equipment we would ask that you wait for this to clear on its own.

7. Contact Technical Support
In the event you are unable to restore your internet service you may contact technical support. You can reach our Technical Support Centre by dialing 1-888-965-5511. Choose option 1 for current customers. Then you can either choose option 1 to hear a list of current outages or option 2 to speak with technical support. We strongly encourage you to check first for outages. This will let you know if the issue you are encountering is most likely due to an outage and will prevent long wait times only to be advised your issue is due to an outage. The outage line is updated frequently with the most current information.
How the Internet is Installed at your Home